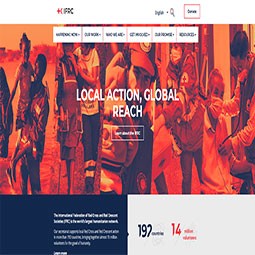 Type of site:
Charity & Humanitarian
Area Served:

World
Current Status:

Active
Language:

Please select one
Founded:

5 May,1919
Glourl Rank:

2365 (Global, July 22, 2022)
URL:

https://www.ifrc.org/
The International Federation of Red Cross and Red Crescent Societies (IFRC) is a worldwide humanitarian aid organization that reaches 160 million people each year through its 192-member National Societies. It acts before, during and after disasters and health emergencies to meet the needs and improve the lives of vulnerable people. It does so with impartiality as to nationality, race, gender, religious beliefs, class and political opinions.
The IFRC is part of the International Red Cross and Red Crescent Movement along with the International Committee of the Red Cross (ICRC) and 192 National Societies.[6] The IFRC's strength lies in its volunteer network, community-based expertise and independence and neutrality. It works to improve humanitarian standards, as partners in development and in response to disasters. It persuades decision makers to act in the interests of vulnerable people. It works to enable healthy and safe communities, reduce vulnerabilities, strengthen resilience and foster a culture of peace around the world.
More Charity & Humanitarian Sites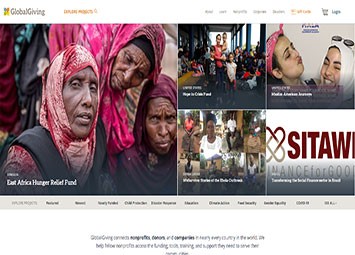 GlobalGiving
GlobalGiving is non-profit organization based in the United States that provides a global crowdfunding platform for grassroots charitable projects. ...
Country: United States - Languages: English
World Wide Web Foundation
The World Wide Web Foundation, also known as the Web Foundation, is a US-based international nonprofit organization advocating for a free and open web for everyone ...
Country: Please select one - Languages: Please select one