Chess
Chess official site information statistic and website ranking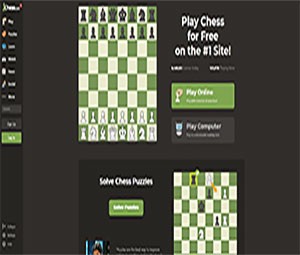 Screenshot Chess.com home page screen in July 24, 2022
Type of site:

Surface Web (Registration Optional)
Website classification:
Chess & Poker
Founded:

May 2007
Area Served:

Worldwide
Current Status:

Active
Language(s):

57 Languages
Registration:

Optional
Country/Region:

United States
URL:

https://www.chess.com/
Glourl Rank:

2,216 (Global, October 03, 20221664108278)
Commercial:

Yes
Founder(s):

Erik Allebest, Jay Severson
Key people:

Erik Allebest (Co-founder & CEO)
Jay Severson (Co-founder & Chief Technical Advisor)
Daniel Rensch (Chief Chess Officer)
Brenan Klain (Chief Marketing Officer)
Chess.com is an internet chess server, news website and social networking website. The site has a freemium model in which some features are available for free, and others for accounts with subscriptions. Live online chess can be played against other users at daily, rapid, blitz or bullet time controls, with a number of chess variants available. Chess versus a chess engine, computer analysis, chess puzzles and teaching resources are also offered.
One of the largest chess platforms in the world, Chess.com has hosted online tournaments including Titled Tuesdays, the PRO Chess League, the Speed Chess Championships, PogChamps, and computer vs computer events.
Gloabal Availability

Chess official site icon
This favicon is the icon of Chess's official website, if the icon cannot be displayed, or is displayed as a black globe, it means that the website has been blocked in your country or region.
Please note third-party websites and software are not under our control, we are not responsible their content, security or their privacy policies, but we regularly check the availability and security of third-party websites and software.
While we endeavour to direct you to helpful, trustworthy resources, we cannot endorse, approve, or guarantee software, information, products, or services provided by, or at, a third-party resource, or track changes in the resource. Thus, we are not responsible for the content or accuracy of any third-party resource, or for any loss or damage of any sort resulting from the use of, or for any failure of, products or services provided at, or from, a third-party resource.
Chess.com official website last security checked September 25, 2022, 8:17 AM. Website Status & Results:No issues found, the website is safe to visit.
chess sites,play game,game sites,game websites,online games